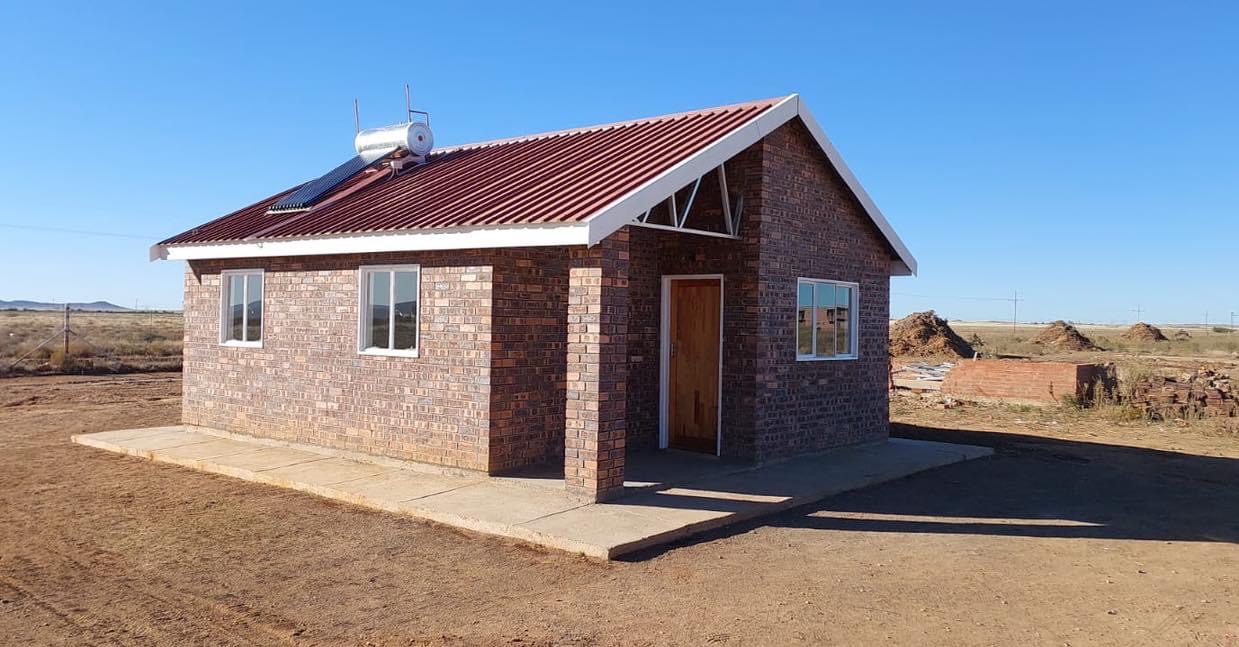 DE AAR PROJECT 2386
MEC Bentley Vass and the Executive Mayor of Emthanjeni Local Municipality, Cllr. Lulamile Nkumbi handed over twelve houses during the month of May 2023, in the Pixley Ka Seme District in the Northern Cape Province. South Africa's Constitution protects everyone's right to access to adequate housing. This principle was spelled out in law when the court issued a landmark ruling in 2000 that stipulated the most vulnerable people – "those living in extreme conditions of poverty, homelessness or intolerable housing" – should be given priority access to housing.
The Department of Cooperative Governance remains committed and steadfast in delivering housing to those most deserving and previously disadvantaged beneficiaries.
MEC Vass encouraged the beneficiaries to take care of their houses and plant trees. The project is ongoing, and houses will continuously be handed over upon completion.