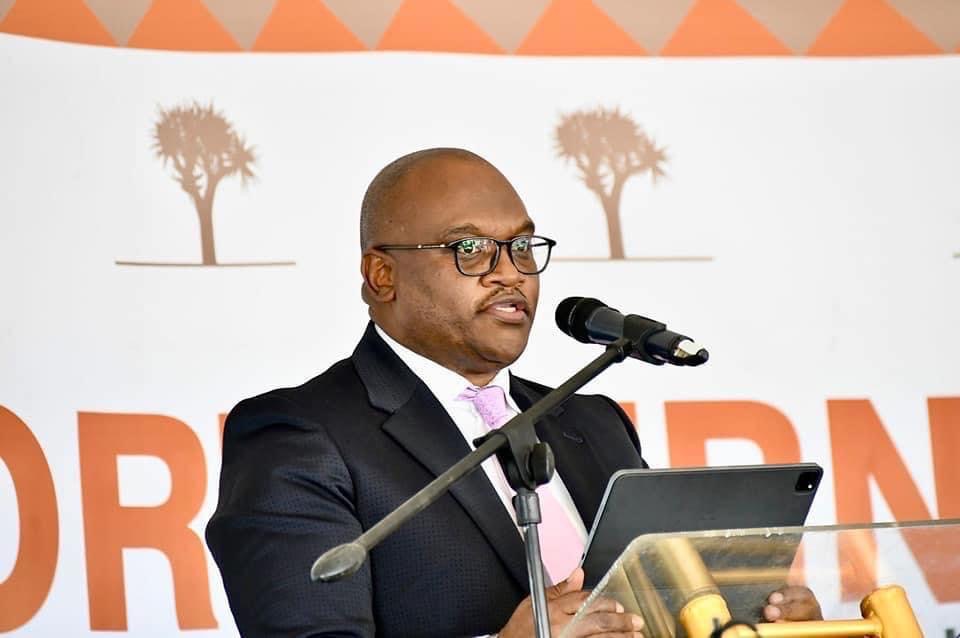 FREEDOM DAY COMMEMORATION IN JTG
The Northern Cape Provincial Government commemorated this years Freedom Day under the theme, "Consolidating and Safeguarding our Democratic Gains". This year marked the 27th anniversary of the enactment of the Constitution as the supreme law of our country. Celebrations were held in John Taolo Gaetsewe District at the Olifantshoek Sports ground on the 27th of April 2023.
In his address the Acting Premier, MEC Bentley Vass delivered the keynote address made a reflection on the progress that we have made as Government to better the lives of the people of the Northern Cape. MEC Vass remarked "We will continue to work together with our social partners to improve the living conditions of the people of this Province."
In celebrating and commemorating Freedom Day, the Acting Premier, on behalf of Provincial Government, handed over cheques worth R50 000 to community arts centres in the John Taolo Gaetsewe District. Government services were also readily available to the community on the day.