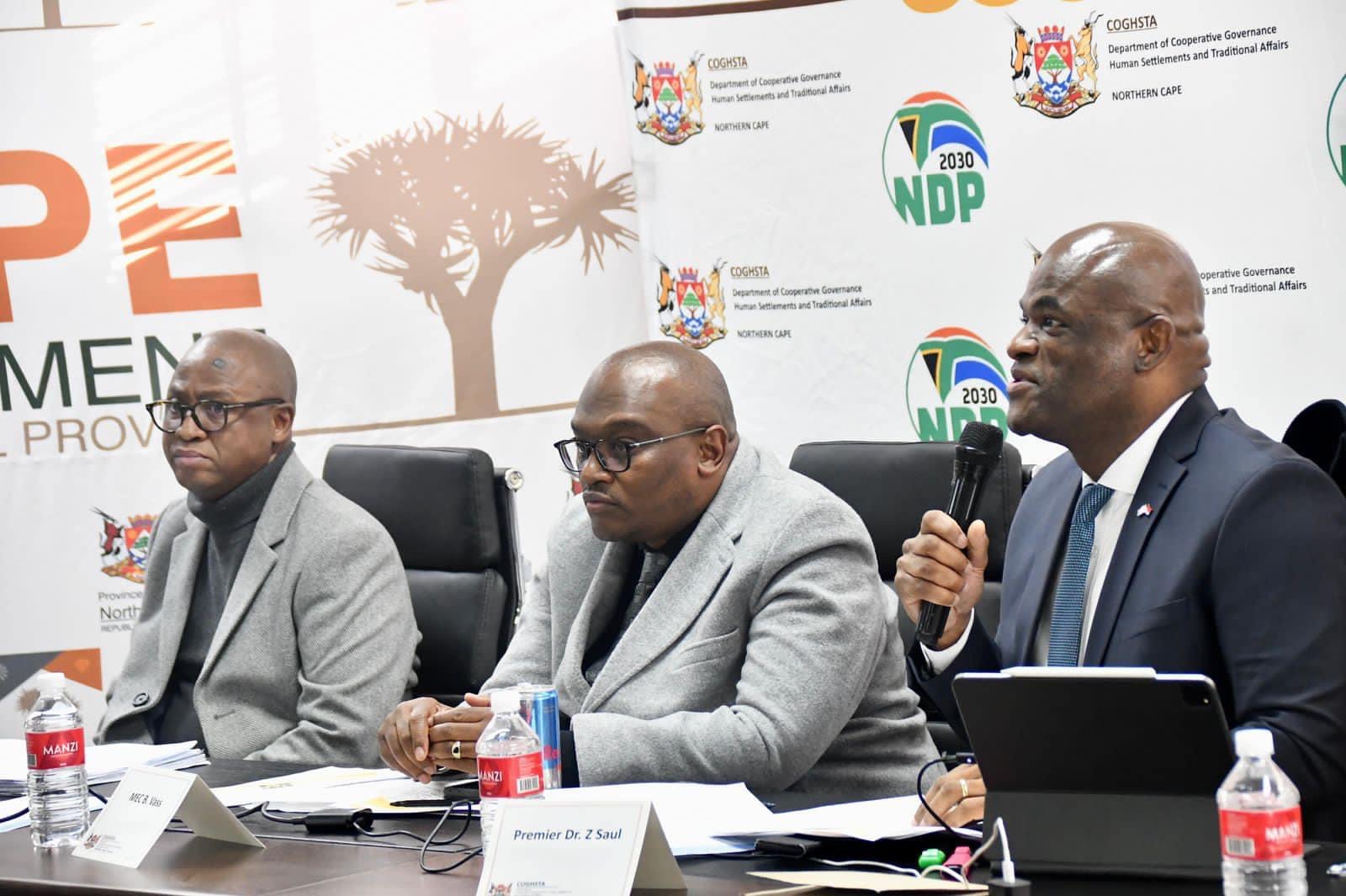 OUTCOME OF RUTHOANE COMMISION

INQUIRY INTO THE TRADITIONAL LEADERSHIP POSITION AND ELIGIBLE MEMBERS OF THE ROYAL FAMILY OF THE BATLHAPING BA PHUDUHUTSWANA BA GA JANTJIE TRADITIONAL COMMUNITY

As per directive of the Northern Cape High court, the Premier, Dr. Zamani Saul established the Rhutoane Commission which investigated the legitimate incumbents of the Batlhaping ba ga Phuduhutswana ba ga Jantjie. After the extensive work done by the commission, they presented its recommendations to the Premier, Dr Zamani Saul, who declared the following in the presence of all claimants;

1. As from 11 July 2023, Dikane Tumo Hastings Jantjie be recognized as the senior traditional leader for the Batlhaping ba Phuduhutswana ba ga Jantjie traditional community;

2. A notice will be published in the Provincial Gazette recognizing Dikare Tumo Hastings Jantjie as the senior traditional leader;

3. A certificate of recognition will be issued to Kgosi Dikare Tumo Hastings Jantjie an

4. Premier will issue the recognition notice of Dikare Tumo Hastings Jantjie as senior traditional leader on the Provincial House of traditional leaders for its information.

Premier expressed the hope that this outcome will unite the Royal house, the Department of COGHSTA will provide support to the Roval house for the implementation of the findings.